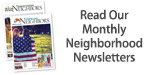 Welcome to the Towne Lake Homeowners' Association 
This is the official website for our community
We are located in Pooler, Georgia within the beautiful Godley Station development.  Pooler is part of the greater Savannah area, approximately a 20-25 minute drive to downtown Savannah and about 5 minutes to the Savannah / Hilton Head International Airport (SAV).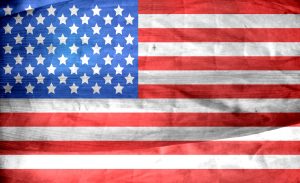 WE SUPPORT THE AMERICAN FLAG We support residents who wish to fly the American flag. We are not the same Towne Lake Community that has received press coverage for limiting residents to flying the American flag on only certain days.  That Towne Lake is located in Cherokee County (north of Atlanta).
Are you new to Pooler or a visitor?  If so, check out our Community Info page with contact information for local attractions, schools, utilities, etc.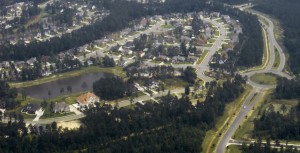 Aerial View of Towne Lake Subdivision
The Towne Lake neighborhood is situated around a small lake, and we maintain a private community pool, tennis court and children's park that are available to our residents.  The neighborhood is divided into two sections, Towne Lake and the Towne Lake Estates area of custom-built homes.  We are conveniently located in walking-distance to the rapidly growing area of shopping and restaurants in Pooler.
Most importantly, we are proud to call Towne Lake our home!
Announcements